Careers – Work at Euphoria
Work with Euphoria
We work with some of North America's top companies. See a role for you? Apply today!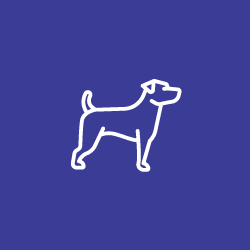 Dog Friendly Office
Life is better with dogs. Period. Bring your pooch to work any day of the week.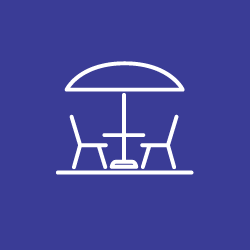 Rooftop Patio
Take a brain break and get some sunshine.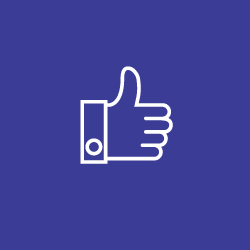 Great Coworkers
Spend each and every day with some of the finest people.
Careers – Business Change Lead (OCM) – Part Time Contract
Business Change Lead (OCM) - Part Time Contract

The Business Change lead (OCM) is responsible to partner with business clients to deliver the results and outcomes that are directly tied to colleagues needing to do something different for various business initiatives within the organization. Using their structured, scalable approach, this person will enable the people side of change by collaborating with stakeholders at various levels of the organization. This successful candidate will understand communication strategies, organizational design, business process, as well as project management.

What You'll Do:
Using the organization's structured change management approach design will be accountable to develop business enablement strategies / plans to drive colleague adoption and usage to manage the people side of change and drive required business results. This is accomplished by:

Identifying impacted colleagues / teams and defining role changes required by the project / initiative
Partnering with the Project Managers to ensure there is equal balance between the technical side of the initiative/project and managing the impacts on people.
Partnering with Learning & Development and Communications to develop the training and education and communications strategy and plans to enable successful change adoption and sustainment.
Partnering with HR to define roles, jobs, and organization changes that may be required to support future state business capability
Defining, assessing and monitoring readiness/commitment of stakeholders to identify risk areas and develop appropriate interventions
Identify adoption and usage metrics, measure and monitor progress
Engage and coach stakeholders in the development, support and delivery of projects
Prepare colleagues for future state business capabilities, and build commitment organizationally and individually
Works closely with HR and the business to help build greater understanding of change management and build organizational change capability

What You'll Need:

Minimum 5 years previous work experience; Human Resources and change/project management strongly preferred
General understanding of the supply chain industry would be an asset
University degree or Post-secondary education
Exceptional organizational, planning and execution skills
Considerable knowledge of the Human Resource function, along with a solid understanding of the various business unit work environments/models and their specific needs/requirements
Strong, presentation, facilitation, organizational and project management skills.
Demonstrated ability to influence, effectively communicate ideas and develop strong partnerships across Human Resources and Business Units in all levels in the organizations
Demonstrated ability to effectively manage timelines to ensure delivery of project objectives.
Previous experience in developing detailed project plans using project management tools and methodologies considered an asset
Ability to thrive in a fast paced, challenging and constantly changing work environment
Strong technical skills (Word, Excel, Power point, Outlook).

moc.e1558465300vitca1558465300retni1558465300airoh1558465300pue@o1558465300fni1558465300
Careers – Business Change Lead (OCM) – Full Time Contract
Business Change Lead (OCM) - Full Time Contract

The Business Change lead (OCM) is responsible to partner with business clients to deliver the results and outcomes that are directly tied to colleagues needing to do something different for various business initiatives within the organization. Using their structured, scalable approach, this person will enable the people side of change by collaborating with stakeholders at various levels of the organization. This successful candidate will understand communication strategies, organizational design, business process, as well as project management.

What You'll Do:
Using the organization's structured change management approach design will be accountable to develop business enablement strategies / plans to drive colleague adoption and usage to manage the people side of change and drive required business results. This is accomplished by:

Identifying impacted colleagues / teams and defining role changes required by the project / initiative
Partnering with the Project Managers to ensure there is equal balance between the technical side of the initiative/project and managing the impacts on people.
Partnering with Learning & Development and Communications to develop the training and education and communications strategy and plans to enable successful change adoption and sustainment.
Partnering with HR to define roles, jobs, and organization changes that may be required to support future state business capability
Defining, assessing and monitoring readiness/commitment of stakeholders to identify risk areas and develop appropriate interventions
Identify adoption and usage metrics, measure and monitor progress
Engage and coach stakeholders in the development, support and delivery of projects
Prepare colleagues for future state business capabilities, and build commitment organizationally and individually
Works closely with HR and the business to help build greater understanding of change management and build organizational change capability

What You'll Need:

Minimum 5 years previous work experience; Human Resources and change/project management strongly preferred
General understanding of the supply chain industry would be an asset
University degree or Post-secondary education
Exceptional organizational, planning and execution skills
Considerable knowledge of the Human Resource function, along with a solid understanding of the various business unit work environments/models and their specific needs/requirements
Strong, presentation, facilitation, organizational and project management skills.
Demonstrated ability to influence, effectively communicate ideas and develop strong partnerships across Human Resources and Business Units in all levels in the organizations
Demonstrated ability to effectively manage timelines to ensure delivery of project objectives.
Previous experience in developing detailed project plans using project management tools and methodologies considered an asset
Ability to thrive in a fast paced, challenging and constantly changing work environment
Strong technical skills (Word, Excel, Power point, Outlook).

moc.e1558465300vitca1558465300retni1558465300airoh1558465300pue@o1558465300fni1558465300
Careers – Senior Instructional Designer – May 25, 2018 – 3 Months
Senior Instructional Designer - 3 Month Contract

We are looking for an Instructional Designer for a 3 months contract position with the potential for longer term engagements for the ideal candidate.

Euphoria Interactive helps clients to link strategic goals to successful business outcomes. A leader in workforce solutions, Euphoria builds technology and communication solutions that produce results in sales strategy, education delivery, and business processes. Euphoria's particular talent is in technology driven instructional design and training delivery for Enterprise Resource Planning (ERP) implementations.

The Sr. Instructional Designer will use learning theory and technical knowledge to create an educational experience for learners that successfully teaches them new information or improves their skill level in a new application. The design and development process includes assessing learner needs and styles, defining learning objectives, creating the learning assets and supporting the roll-out of the solution. Designers work closely with colleagues, managers and SME's to determine needs throughout the design process.

Responsibilities:

Working with subject matter experts, develop new and existing training assets for our client.
Lead the needs analysis, design, development and evaluation of the training initiative.
Work with an e-learning developer, where necessary
Leverage project management skills to manage the instructional design deliverables of the project
Lead project meetings and ensuring key milestones are met
Maintain the necessary project documentation and records
Proactively resolve project issues
You must be located in the Greater Toronto Area and be prepared to work onsite in Mississauga

Skills:

Preferred: Master's degree in Instructional Technologies, Education, or related field.
5+ years' experience developing training for ERP systems.
10+ years' experience in instructional design and development and a strong understanding of adult learning principles.
5+ years of instructional design experience with ILT, eLearning, videos and informal learning.
Must have strong consultative skills, be very creative and agile, and possess excellent SME and stakeholder interviewing skills.
Must be skilled in MS Office tools and Adobe Acrobat Creative Suite.
Must possess good project management skills.
Must be able to share excellent work samples during the interview process, if requested.

moc.e1558465300vitca1558465300retni1558465300airoh1558465300pue.w1558465300ww@of1558465300ni1558465300
Careers – Senior Instructional Designer – May 25, 2018 – 8 weeks
Senior Instructional Designer - 8 Week Contract

We are looking for an Instructional Designer for a 8 week contract position with the potential for longer term engagements for the ideal candidate.

Euphoria Interactive helps clients to link strategic goals to successful business outcomes. A leader in workforce solutions, Euphoria builds technology and communication solutions that produce results in sales strategy, education delivery, and business processes. Euphoria's particular talent is in technology driven instructional design and training delivery for Enterprise Resource Planning (ERP) implementations.

The Sr. Instructional Designer will use learning theory and technical knowledge to create an educational experience for learners that successfully teaches them new information or improves their skill level in a new application. The design and development process includes assessing learner needs and styles, defining learning objectives, creating the learning assets and supporting the roll-out of the solution. Designers work closely with colleagues, managers and SME's to determine needs throughout the design process.

Responsibilities:

Working with subject matter experts, develop new and existing training assets for our client.
Lead the needs analysis, design, development and evaluation of the training initiative.
Work with an e-learning developer, where necessary
Leverage project management skills to manage the instructional design deliverables of the project
Lead project meetings and ensuring key milestones are met
Maintain the necessary project documentation and records
Proactively resolve project issues
You must be located in the Greater Toronto Area and be prepared to work onsite in Mississauga

Skills:

Preferred: Master's degree in Instructional Technologies, Education, or related field.
5+ years' experience developing training for ERP systems.
10+ years' experience in instructional design and development and a strong understanding of adult learning principles.
5+ years of instructional design experience with ILT, eLearning, videos and informal learning.
Must have strong consultative skills, be very creative and agile, and possess excellent SME and stakeholder interviewing skills.
Must be skilled in MS Office tools and Adobe Acrobat Creative Suite.
Must possess good project management skills.
Must be able to share excellent work samples during the interview process, if requested.

moc.e1558465300vitca1558465300retni1558465300airoh1558465300pue.w1558465300ww@of1558465300ni1558465300
Careers – Bilingual Instructional Designer and Facilitator – May 25, 2018 – 3 Months
Bilingual Instructional Designer and Facilitator - 3 Month Contract

We are looking for a bilingual Instructional Designer and Facilitator for a 3 month contract position with the potential for longer term engagements for the ideal candidate.

Euphoria Interactive helps clients to link strategic goals to successful business outcomes. A leader in workforce solutions, Euphoria builds technology and communication solutions that produce results in sales strategy, education delivery, and business processes. Euphoria's particular talent is in technology driven instructional design and training delivery for Enterprise Resource Planning (ERP) implementations.

The Bilingual Instructional Designer and Facilitator will use learning theory and technical knowledge to deliver an exception experience that successfully teaches them new information or improves their skill level in a new application, called Fieldglass. The ideal candidate will be comfortable facilitating sessions in a virtual classroom in both English and French. Designers work closely with colleagues, managers and SME's to determine how best to approach the facilitation.

Responsibilities:

Working with subject matter experts, review existing facilitation and reference guide to prepare to deliver virtually.
Work with an e-learning developer, where necessary
Leverage project management skills to manage the schedule of facilitation
Lead project meetings and ensuring key milestones are met
Maintain the necessary project documentation and records
Proactively resolve project issues
You must be located in the Greater Toronto Area and be prepared to work onsite in downtown Toronto

Skills:

Preferred: Master's degree in Instructional Technologies, Education, or related field.
Preferred: Have experience with ERP software system Fieldglass software
10+ years' experience in instructional design and development and a strong understanding of adult learning principles.
5+ years of instructional design experience with ILT, eLearning, videos and informal learning.
Must have strong facilitation skills, be very creative and agile, and possess excellent SME and stakeholder interviewing skills.
Must be skilled in MS Office tools and Adobe Acrobat Creative Suite.
Must possess good project management skills.
Must be able to share excellent work samples during the interview process, if requested.

moc.e1558465300vitca1558465300retni1558465300airoh1558465300pue.w1558465300ww@of1558465300ni1558465300
Careers – Ruby on Rails – May 25, 2018
Ruby on Rails Developer - Contract Position

Euphoria Interactive has built platforms to help people connect. We are growing and we are looking for another ruby on rails developer. We are a small team, working at building the best technology solutions. We are easygoing, flexible, but focused and get the work done very efficiently. We are looking for a ruby on rails developer to build out functionality of our platform www.sponsorcircle.com.

So, is this for you? You are:

Fun to work with. Bring your full nerdiness to the office…or your dog if you like. We work in an amazing heritage building in downtown Toronto that is inspiring to work in.
Awesome, passionate and nice. With 5 years hands-on experience developing enterprise apps and exposure to data analytics products, you bring expertise in Ruby-on-Rails and other open source tech such as Go, Docker, ElasticSearch and PostgreSQL.
great collaborator and like to work with others or on your own depending on the project requirements.
an innovator and like to figure out complex problems and put together a cohesive solution and communicate it well to your colleagues.
Live in Toronto (mostly work from our office)

Skills:

5 years Rails experience
MySQL
Javascript

moc.e1558465300vitca1558465300retni1558465300airoh1558465300pue.w1558465300ww@of1558465300ni1558465300